What is the Invisalign treatment?
The Invisalign® system is a virtually invisible treatment that effectively straightens teeth.
Your Invisalign treatment will use a series of custom-made removable aligners (trays) with unique SmartForce technology that gradually moves your teeth to the ideal position.
A treatment without inconvenience!
Our dental practice can accommodate the most demanding schedules and private requirements of each patient. We guarantee a strict punctuality and offer an emergency service in case of necessity.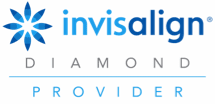 Technology that meets your expectations
The SmartTrack material was created to move your teeth comfortably & efficiently.
Invisalign technology and patented material can help you get the smile you want faster than you might think.
Custom-cut for comfort and fit, Invisalign aligners are comfortable without conventional braces or wires.
You wear them for the recommended 22 hours a day without really disrupting your daily activities: you can brush your teeth, floss and eat whatever you want.
People may not even notice that you are having your teeth aligned. This means you can continue to smile with confidence throughout your treatment.
Health benefits of straighter teeth
Swollen and red gums can often be the result of having teeth that are crowded or too far apart.
Unfortunately, these are also signs of periodontal disease. When teeth are properly aligned, the gums fit more securely around the teeth.
This provides a stronger and healthier defence against potential periodontal problems.
Invisalign treatment is clinically proven to be effective in treating mild to complex teeth straightening issues.
LET'S MOVE FORWARD WITH DIGITAL DENTISTRY !
The clincheck
A better experience from your first appointment
ClinCheck technology digitally maps your entire Invisalign journey, so when you become a patient, you can preview your new smile before treatment even begins.
The software allows us to design an accurate and personalised treatment plan, including predicting the exact movement of your teeth and the duration of your treatment.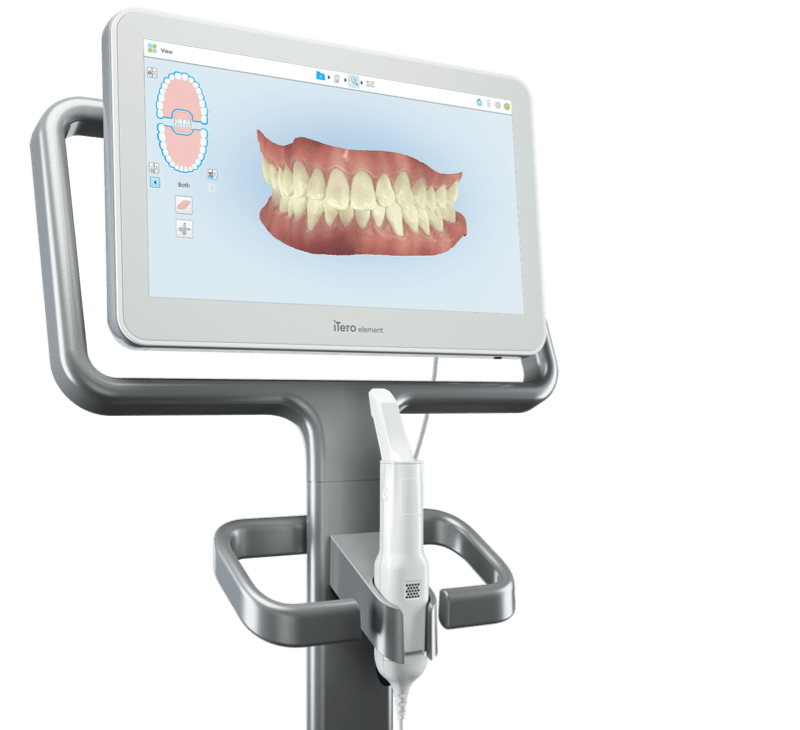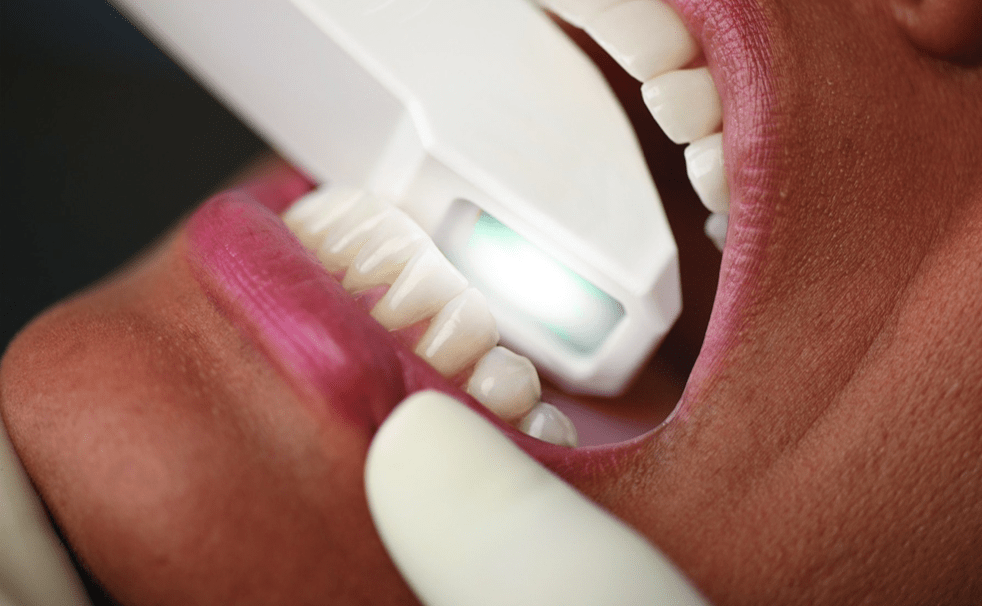 75% more predictable
Invisalign aligners are made of SmartTrack material, which improves the overall predictability of tooth movement by over 75%.
Manufactured using state-of-the-art 3D printing technology, each custom aligner is highly accurate so that each new set moves your teeth comfortably and efficiently to their final position.
iTero : the future of intra-oral scanning
Invest in yourself with invisalign
iTero, the intraoral scanner we use for Invisalign treatments, creates fast and accurate 3D digital images of your teeth to enable precise and efficient planning.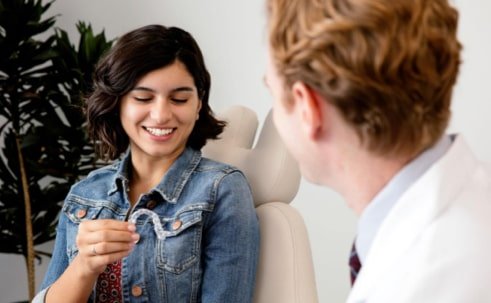 What can you expect during treatment ?
You may feel uncomfortable at the beginning of your treatment.
This is natural as your teeth move, but it should only be a slight discomfort, and it is less painful than traditional braces in the first week of treatment.
Removing your aligners may take some time at first, so your aligners come with a special removal tool to help you get used to it.
Depending on your treatment, you may need to wear accessories. These are individually shaped by your personalised 3D treatment plan and are placed on your teeth.
The attachments snap into the Invisalign aligners to help the teeth move more efficiently. Whether and how many attachments you need depends on your treatment plan and should be discussed with your Invisalign provider.
You may need elastics to improve control of certain tooth movements.
If you require a tooth extraction as part of your treatment, your aligner will mask the space.
Make an appointment now in our clinic