Broken teeth emergency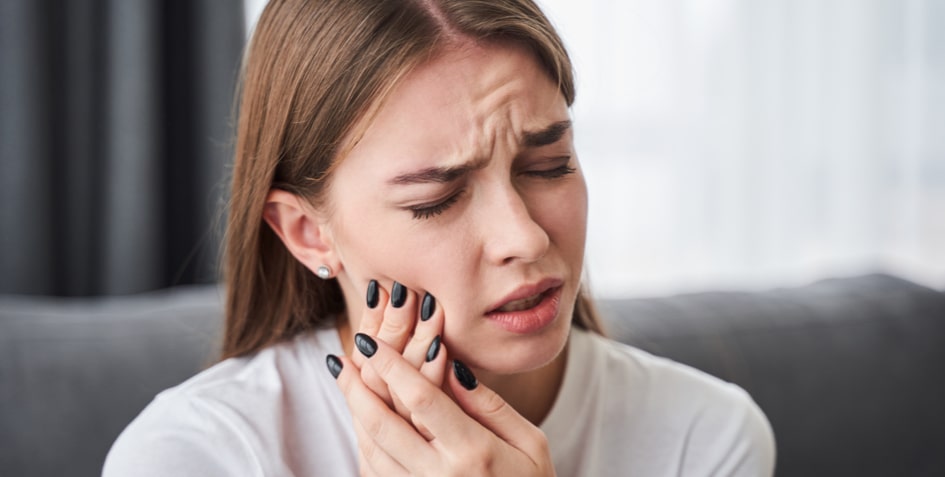 Published on 16.03.2023
Reading time 10 minutes
Suffer from a dental fracture is quite easy. It means, you do not have to play risky sports but  any accidental blow to the mouth or just bad luck biting on something hard can compromise the integrity of your teeth. If you have a broken tooth, see your dentist as soon as possible. It is an issue that can be treated at an early stage to avoid complications.
It depends of the severity of the fracture and the type of injury. In conclusion the techniques to be applied may vary.
How do we treat a broken tooth ?
If you have an accident and your teeth are affected, you should see your dentist quickly. The specialist must assess the type of dental fracture you have and the degree of damage.
However, if you are unable to go to the dental clinic and have to wait a few hours, here are some recommendations for treating your injury:
Mouth rinses with antiseptics (chlorhexidine).
Cover the damaged tooth with a protective material to avoid any rubbing on the tongue or gum structure. You can use kerosene, chewing gum, wax or even a silicone tooth protector.
Are you in pain? You can use an anti-inflammatory or analgesic remedy.
Avoid temperature contrasts and eating hard foods. Even if you use these remedies after a broken tooth, don't put off your appointment to the dentist for too long.
A broken tooth must be treated urgently.
Types of broken teeth
It can be:
Enamel fracture: does not affect the internal structure of the tooth, enamel only.
Enamel and dentin fracture: affects the enamel and its structure, which can affect the pulp.
Fracture with pulp damage: the enamel, dentin and tooth structure are affected and the dental pulp is exposed.
Root fracture: affects the crown, dentin and root.
Alveolar injury: affects the alveolus and usually involves mobility of the damaged tooth.
Although some injuries are more serious than others, they all require special attention. A simple chip of enamel requires prompt intervention to avoid more complications such as infection and possible associated oral damage.
Depending on the type of dental fracture the patient has and the degree of disease, dentists decide on the most appropriate type of treatment. The general state of the patient's oral health is also assessed and a personalized response is developed based on all the variables.
If you have a broken tooth, don't worry, we can restore the lost aesthetics and functionality.
Inlay techniques with dental crowns
This type of aesthetic dental treatment is the most common for the reconstruction of a broken posterior tooth (premolars and molars). Inlays are designed to perfectly fit the shape of the tooth. Indeed, they are made from the impression of the healthy part of the tooth to be reconstructed. They are made from ceramic or high-performance polymers (ceramic-reinforced resins) and are cemented directly onto the tooth. They are biocompatible and offer an aesthetic and very resistant result.
It is one of the most widely used techniques in cosmetic and conservative dentistry to restore functionality and improve the appearance of dental damage. Inlays are placed individually on each tooth and effectively cover the tooth fracture. The restorations are made from resin or ceramic, the result is very natural.
Dental veneer treatment
When the internal structure of the tooth is not affected and the damage is only cosmetic, veneers are the best alternative to provide a solution to a tooth fracture.
This treatment consists of placing a very thin layer of material on the visible part of the affected tooth. For this type of aesthetic solution, two different types of veneers can be used: porcelain veneers, which are custom-made and cemented directly onto the teeth, and composite veneers, which are made of resin and shaped directly onto the tooth.
Endodontic techniques
If broken tooth is severe and the root of the tooth is exposed, there is a risk of infection. To avoid this, endodontic treatment must be applied.
What is this type of treatment?
It is a very specialized treatment in which the damaged pulp is removed, the root canal is cleaned and sealed. To perform this type of procedure, the dentist must be a qualified endodontist.
Do you want to know more about the care of broken teeth? During your consultation, your particular situation will be discussed in more detail. We encourage you to ask any questions you may have. If new questions arise after your consultation, please feel free to contact the clinic. During the initial examination, we will be able to help you make your choices and initiate your broken tooth care. Moreover, we can define the treatment plan, the expected duration of treatment and the approximate cost.
Stop by our dental clinic for a visit, or call us at 022 310 50 77 to arrange a consultation
A tooth fracture is the most frequent emergency in our dental profession. That is why we have dedicated an emergency number 7 days a week and 24 hours a day.
It is completely unique !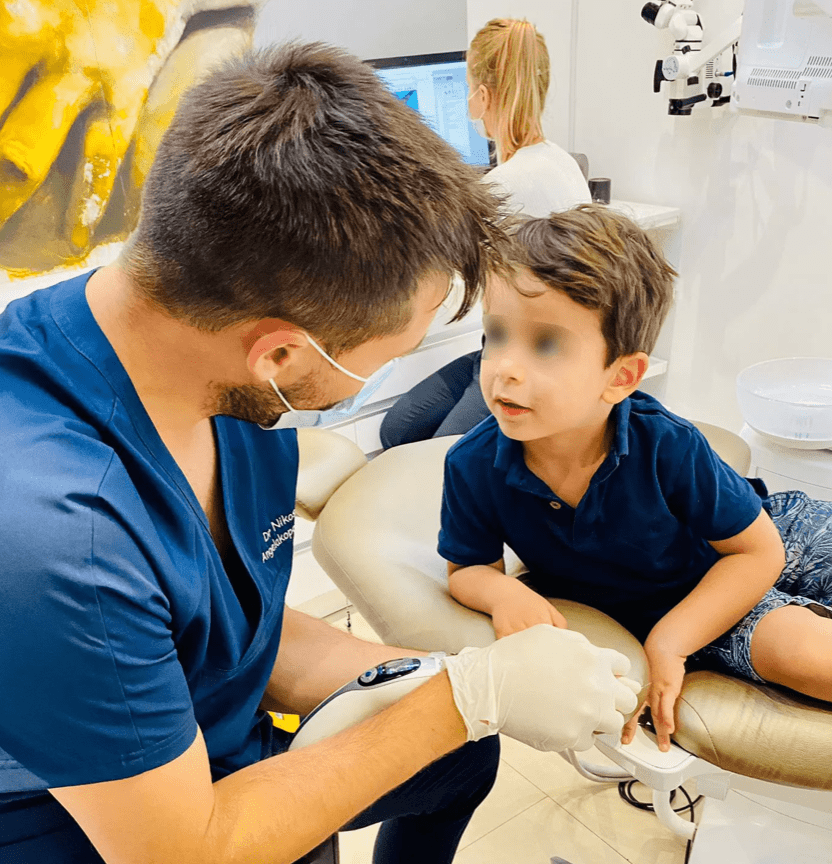 Children
Swallowing problems in my children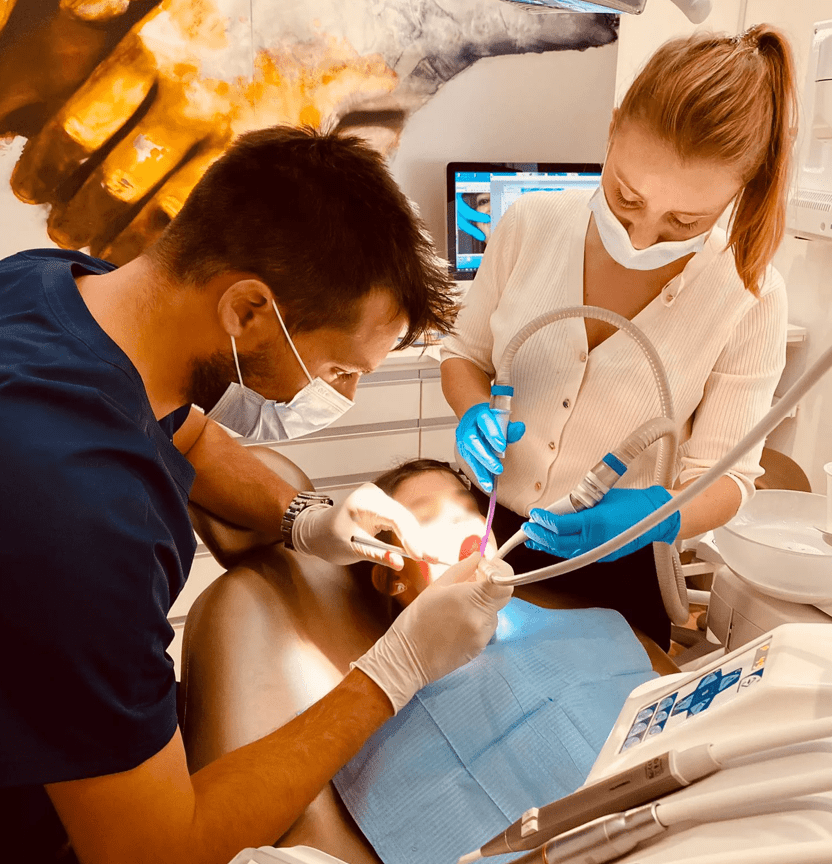 Children
How can I reassure my child before going to the dentist?