Wisdom teeth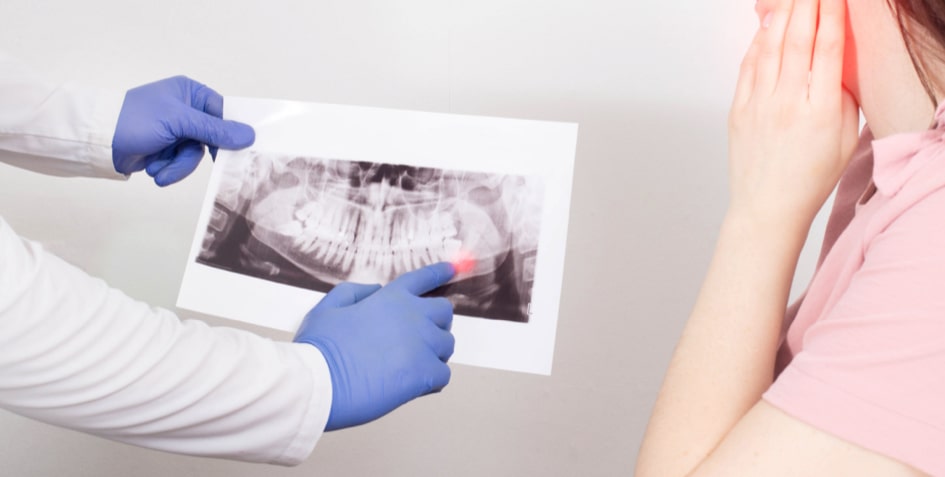 Published on 16.03.2023
Reading time 10 minutes
Wisdom teeth extraction is one of the most common oral surgery procedures in our clinic. They are also known as third molars and latest teeth to develop. Although some wisdom teeth grow normally, most mouths are too small to accommodate a third set of molars. It is important to have regular dental checkups and to early detect wisdom teeth. Thanks to it they will be able to know if they grow in without causing problems.
In most cases, dentists recommend that wisdom teeth have to be removed before teeth are fully formed. The ideal time for removal is usually between 17 years old  and early 20s. When it is necessary to remove impacted wisdom teeth from the age of 25-30, the postoperative aftermath can be more extensive and the rate of complications higher.
Treatment of these complications is often more difficult and less predictable than a younger patient. Healing may be slower and the risk of infection should increase.
Wisdom teeth extraction
PRE-OPERATIVE CONSULTATION
During your first visit, you will meet with our dental surgeon who will perform a clinical and radiological examination to evaluate the position of your wisdom teeth.
He will explain you the process of the operation, the postoperative course and the medical treatments to be taken if you need to undergo an operation.
The procedure can be performed under local anesthesia or general anesthesia. The appropriate anesthesia options (local or general) will be offered to you during your consultation.
All outpatient surgeries are performed under appropriate anesthesia to maximize your comfort. These services are provided in an optimal safety environment thanks to modern equipment and experienced staff.
In the case of general anesthesia or sedation, our team is completed by a FMH anesthesiologist and nurse anesthetist trained for this type of procedure with full monitoring equipment.
D-DAY
You will take some medications to minimize post-operative pain and swelling. For a minor child, we ask to a parent or responsible adult to stay with you the rest of the day.
The procedure will take approximately 30 to 60 minutes and you will likely be in the clinic for 90 minutes.
Once the anesthesia has taken effect, the surgeon will realize a small incisions in the gum tissue to access to the wisdom tooth, which is often cut into pieces to reduce the postoperative period and facilitate its removal. The surgical sites will be closed with non-absorbable stitches that the surgeon will remove at your follow-up visit.
After the operation it is important to carefully follow the instructions given during the pre-operative consultation. They will explain you what type of food to avoid, how to prevent infection and how to manage the normal aftermath of surgery (swelling, discomfort, bruising) in order to speed up healing.
How much does it cost ?
The price of your treatment is determined by a number of factors. These may include the difficulty of removing your teeth and the type of anesthesia that will suits you. At your consultation appointment, the surgeon will analyze your x-rays, perform an examination and determine the best option for anesthesia. Finally an accurate financial estimate can be provided.
Special situations only are covered by LaMal insurance, in other cases a dental supplement will be required for reimbursement.
Rhône Dental Clinic staff will help you with any questions you may have regarding financing. Moreover, we can offer payment plans to make care more accessible to more patients.
During your consultation, your particular situation will be discussed in more detail. We encourage you to ask any questions you may have. If new questions arise after your consultation, please do not hesitate to contact the clinic. During the initial examination, we will be able to determine the best possible treatment for your wisdom teeth in Geneva. Moreover, we can define the treatment plan, the expected duration of treatment and the approximate cost.
Stop by our dental clinic for a visit, or call us at 022 310 50 77 to arrange a consultation!
Wisdom teeth care raises many questions. Before taking care of your wisdom teeth, I will take time to answer all your questions to fully reassure you.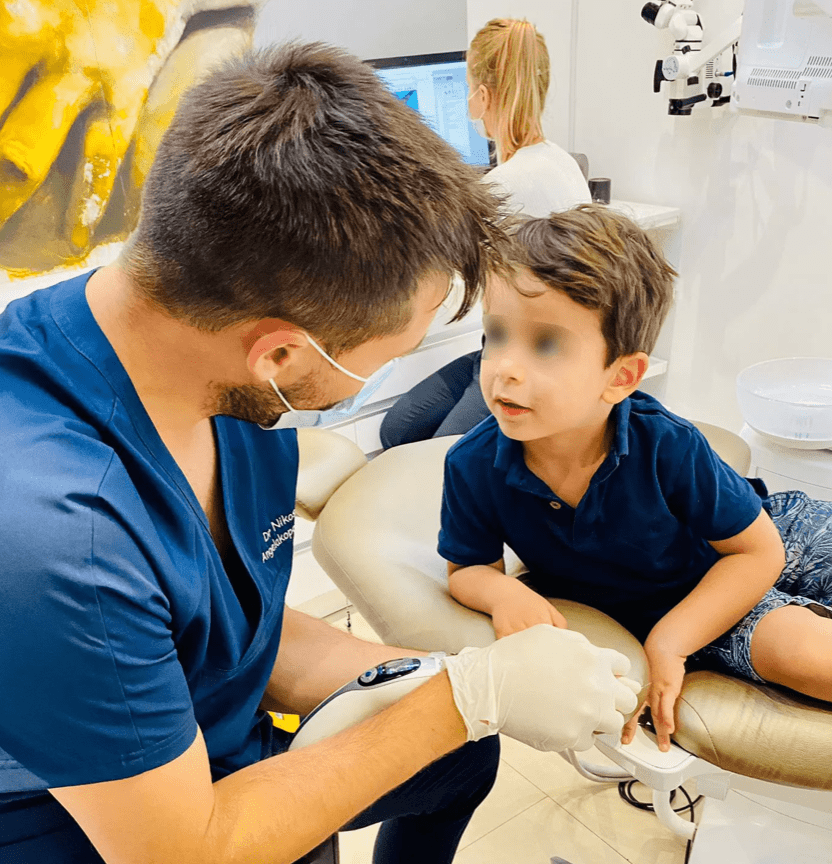 Children
Swallowing problems in my children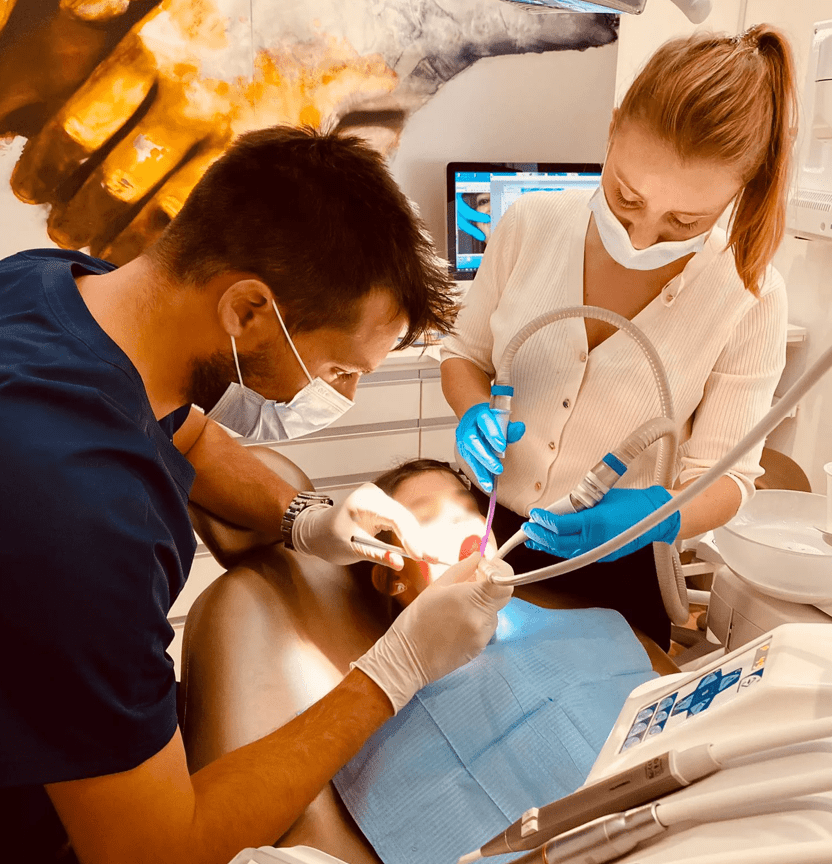 Children
How can I reassure my child before going to the dentist?