A dental emergency beyond the opening hours of your dental office?
Are you experiencing a dental situation beyond of your regular dental office hours ?  On a Sunday or holiday?
Your regular dentist does not have a dedicated consultation slot for oral emergencies? Finding an emergency dentist in Geneva can sometimes be very complicated.
Dental service 7 days a week in Geneva
It is important to be reactive toprevent your health situation from worsening. The dentists of our on-call service take care of your toothaches, with slots dedicated to people suffering from a dental emergency, whatever its nature: painful or aesthetic.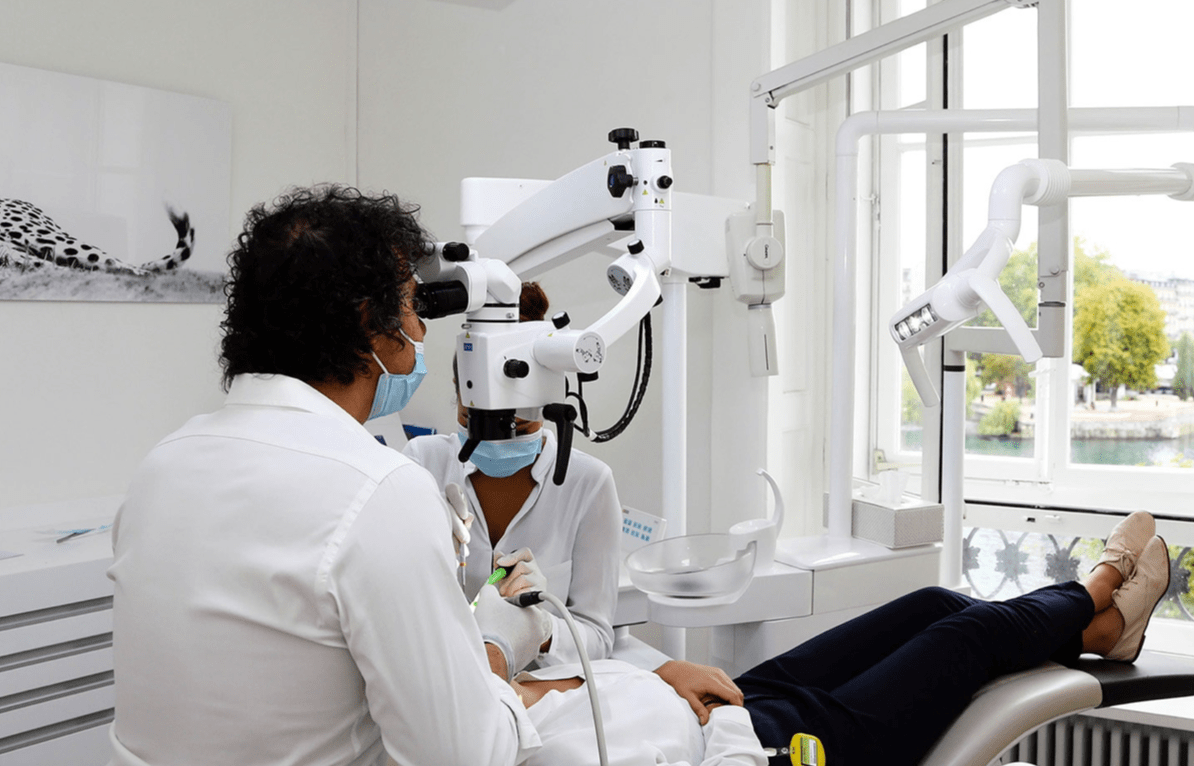 Contact our on-call dentists
Our dental clinic Rhône Dental Clinic provides a dental emergency service in Geneva, with dentists on call 7 days a week, 24 hours a day, for your unexpected dental emergencies.
You can contact the dental emergency service by phone at +41 79 900 62 31 to detail your emergency and make an appointment for an emergency consultation, or come directly to our dental clinic in Geneva, rue du Rhône 29.