What is endodontics ?
Endodontics is the science of treating inflammation and infection of the root canal system of the tooth under the microscope as a result of deep decay, trauma or prosthetic reasons. Your practitioner will shape the canals of the tooth to optimise its disinfection. It has even become common to perform a root canal to heal a bone lesion before placing an implant, in order to avoid a possible bone graft.
Get your best smile back
Our dental clinic adapts to the most demanding schedules and private requirements of each patient. We guarantee a strict punctuality and offer an emergency service in case of necessity.
Endodontics has become a discipline in its own right. Working under the microscope and mastering 3D imaging require specific training. Let's not forget that 15 years ago, root canal treatments had a 75% failure rate due to a lack of technological means and specialists.

The stages of the intervention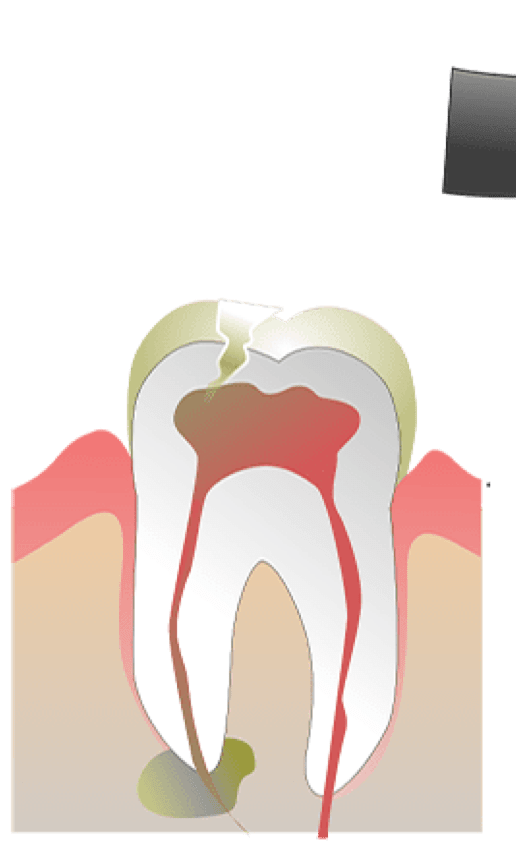 1. Infected tooth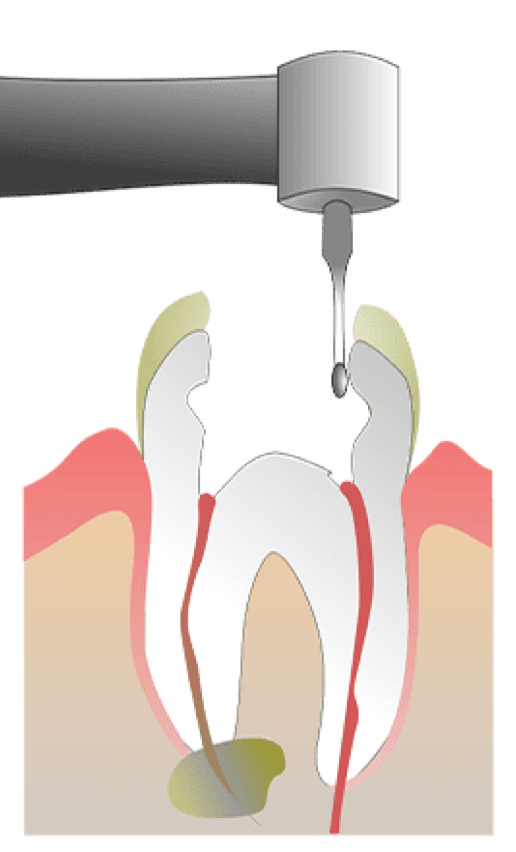 2. Opening in the tooth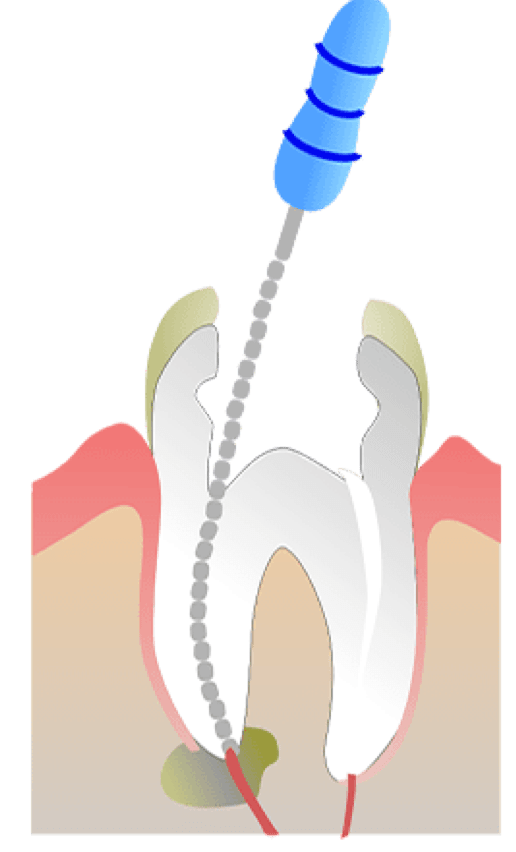 3. Infected tissue removed, canal cleaned and laser treated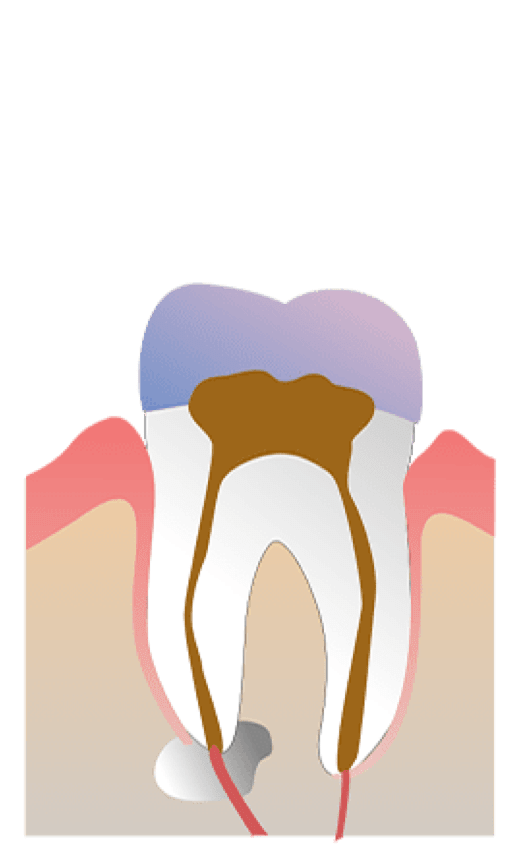 4. Sealed opening by filling
The laser is a particularly effective device for facilitating this step. The canals are then filled with a paste that will prevent bacterial penetration and thus promote the healing of the apical area of your roots.
The aim is to keep your tooth, even if it has been deprived of its vitality on the arch, and this without pain.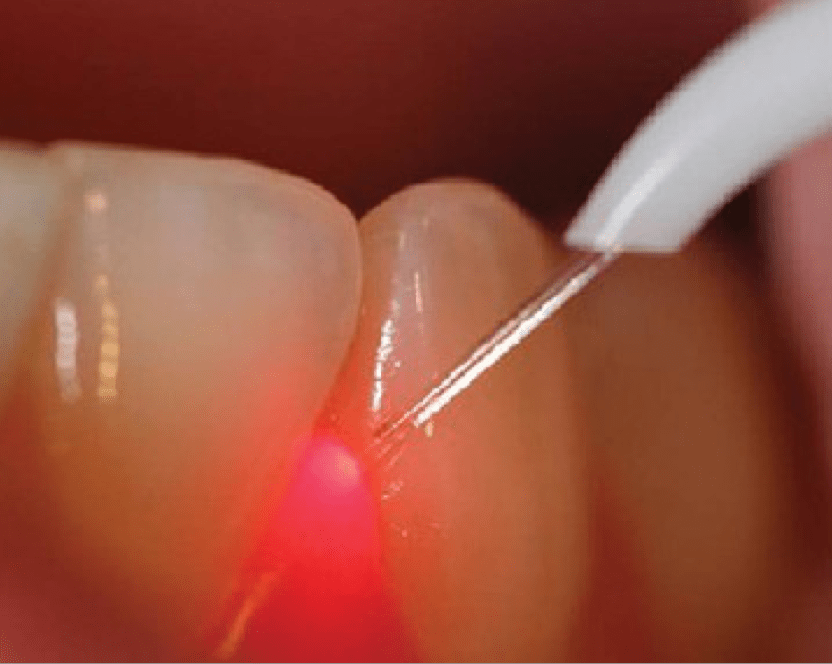 Pre-medication of the patient is essential to the success of the treatment.
The post-operative effects will be reduced and the patient's comfort improved.
The use of an operating microscope, which can magnify the inside of the tooth up to 20 times, is imperative in this type of treatment.
Root treatment without a microscope will always be performed approximately.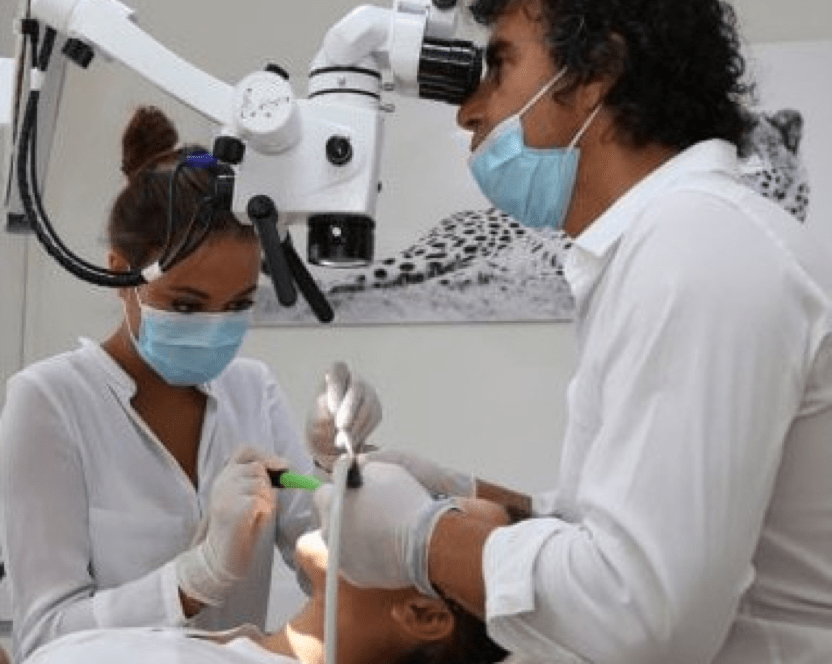 The advent of technology, particularly 3D radiography, has greatly improved the quality and effectiveness of our treatments.

Make an appointment now in our clinic