Dental infection treatment : cares and treatment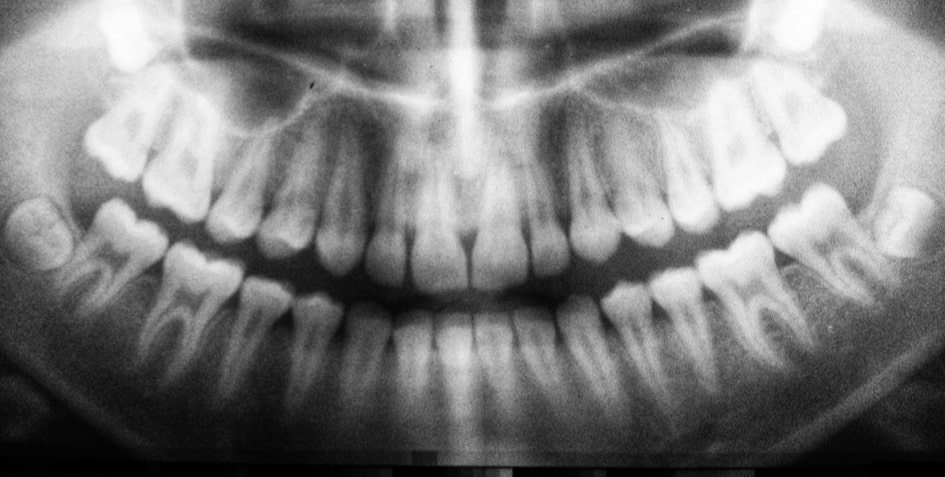 Published on 16.03.2023
Reading time 6 minutes
Dear readers, welcome to the article Dental Infections of Rhône Dental Clinic Geneva. You will find useful informations on dental infections, but it do not replace a consultation with one of our dentists in Geneva! In a consultation we will take the time to answer all your questions about how to treat a dental infection!
Toothaches can be incredibly painful and make it difficult to concentrate on any other activity. Teeth are full of nerves, so even if they are small, toothaches can have a significant impact.
A serious dental infections - what can you do?
They are usually generated by a tooth infection that causes pain in the mouth. Keep reading to find out what provoke an infection, what the symptoms are and how to treat it with the help of your dentist.
WHAT IS A DENTAL INFECTION ?
Dental infections occur when bacteria invade the dental pulp (the soft part of the tooth) and spread to the surrounding tissue. They can be caused by dental procedures, trauma or decay. The infection starts in the tooth or its supporting structures and spreads to the surrounding tissues.
SIGNS AND SYMPTOMS OF DENTAL INFECTIONS
One of the first signs of a dental infection is a painful or stabbing tooth. If left untreated, it causes swelling, difficulty chewing, pain radiating to the jaw, even fever and swollen glands in the neck, which indicates that the tooth infection is spreading to other parts of the body
OTHER ORAL SYMPTOMS OF DENTAL INFECTION
Bitter taste
Bad breath that doesn't go away when you rinse your mouth with water or mouthwash
Red or swollen gums
Loose teeth
Painful, open sores on the gums around the tooth
Tooth sensitivity
Reasons of dental infection
The Dental Professionals Association attributes the infection to tooth decay, periodontal disease or a cracked tooth. Any of these conditions can cause bacteria to enter the pulp, resulting in a buildup of pus at the root end of the jaw.
This accumulation of pus is called an abscess. An untreated abscess can lead to a serious infection that can affect the jawbone.
TREATMENT OPTIONS
Depending on the condition of the infection, the dentist may use one or more treatment options:
The dentist may make a small incision to help drain the abscess. The area is then washed with a saline solution. Then, perform a root canal. After drilling the tooth and removing the diseased pulp, the dentist drains the abscess and fills and seals the pulp chamber and root canals of the tooth. It may then need to be covered with a crown or other restoration.
If the infection spreads to areas near your mouth, your dentist may prescribe antibiotics to stop the infection. If you have allowed the tooth infection to progress untreated and you have a fever, swelling or difficulty breathing or swallowing, you should seek medical attention immediately. It is likely that the infection has spread to other parts of the body, such as the jaw and surrounding areas
Prevention
Dental infections can be both : embarrassing and painful. That's why it's as important to prevent them as it is to cure them. A good oral hygiene habits can prevent cavities. Brush your teeth at least twice a day and floss daily to remove bacteria.
A regular dental checkups are also essential to prevent infection, as a professional can spot problems that you may not be able to detect.
Accidents that cause dental infections (such as a broken tooth) can't always be prevented, but a good oral hygiene can help. Then, f you notice sores or a tooth hurts, don't let the infection go untreated. Sooner you see a dentist, sooner you can forget about the discomfort and pain.
Do you want to learn more about dental infection care ? During your consultation, your particular situation will be discussed in more detail. We encourage you to ask any questions you may have. If new questions arise after your consultation, please do not hesitate to contact the clinic. During the initial examination, we will be able to help you make your choices and initiate your care to end your dental infection. Moreover, we can define the treatment plan, the expected duration of treatment and the approximate cost.
Stop by our dental clinic for a visit, or call us at 022 310 50 77 to arrange a consultation
Our dental clinic has the particularity to take in emergency all the patients who suffer, it is for me mandatory in our profession.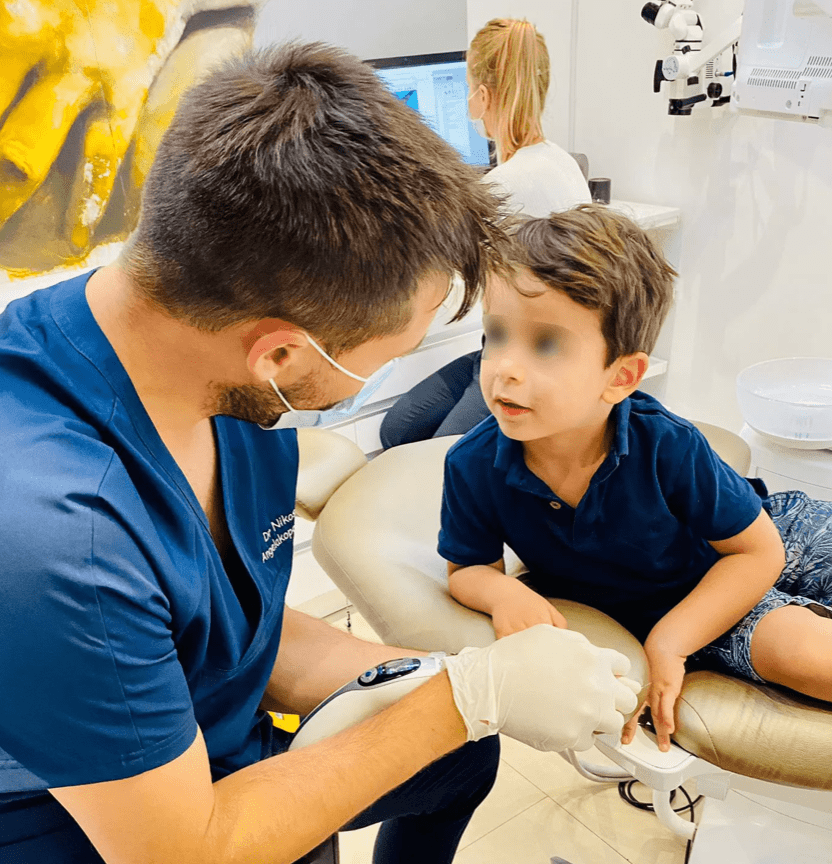 Children
Swallowing problems in my children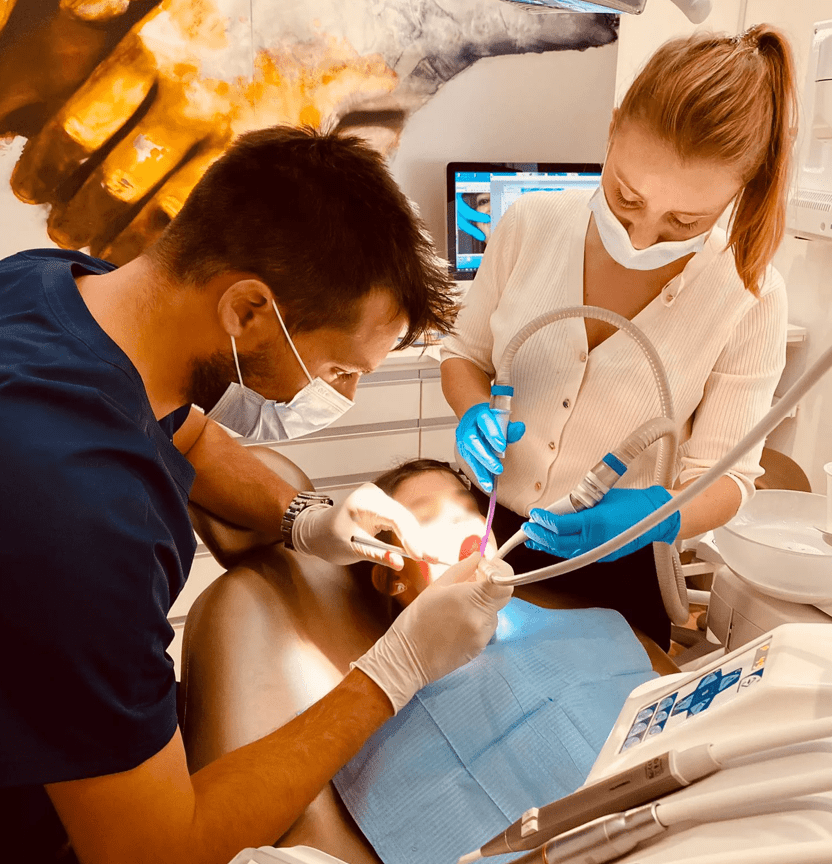 Children
How can I reassure my child before going to the dentist?