Dental veneers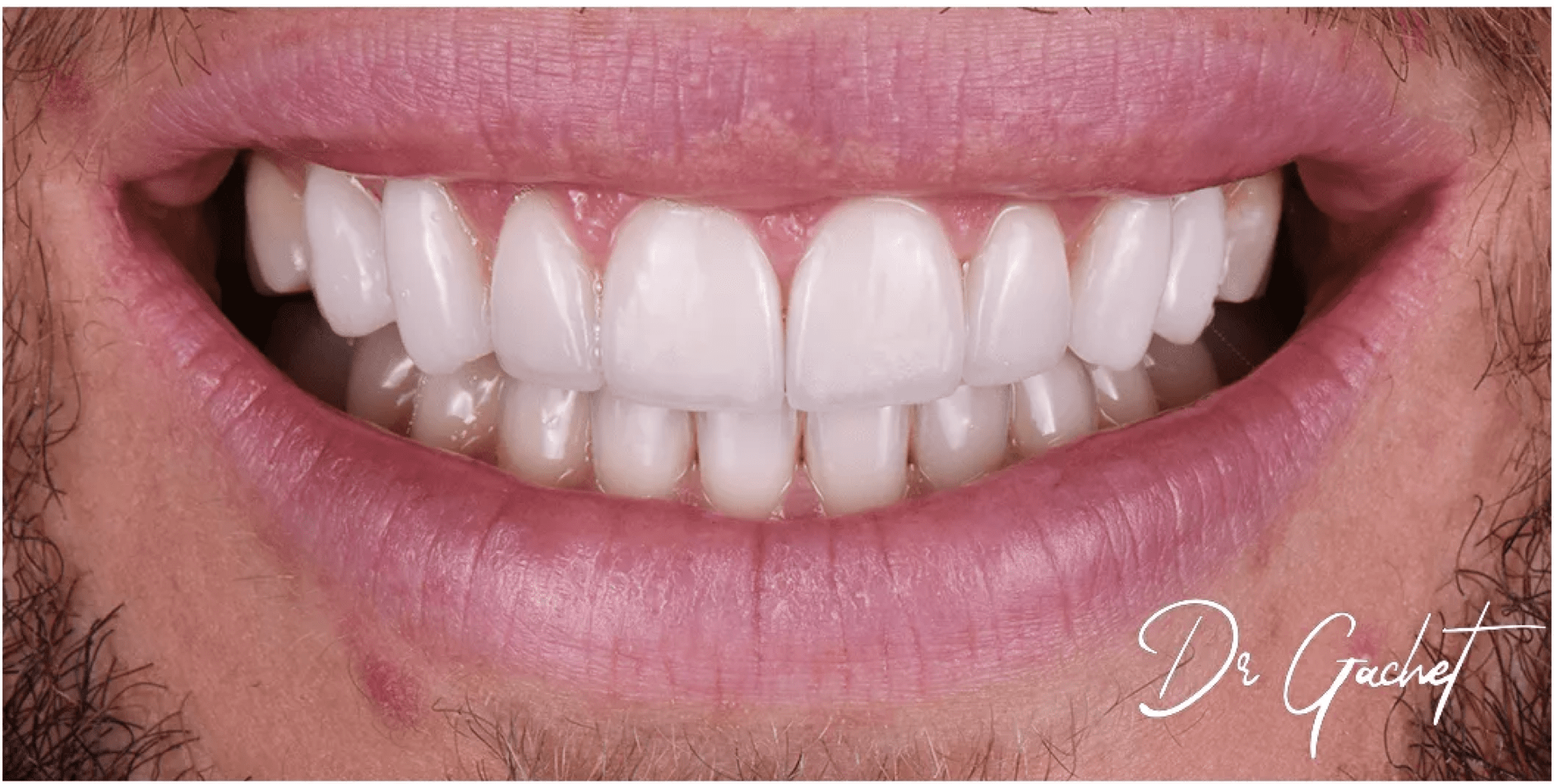 Published on 05.12.2022
Reading time 5 minutes
You will find useful information about braces but our article does not replace a consultation with one of our dentists in Geneva! In a consultation we will take time to answer all your questions about ceramic veneers.
How can you have a perfect smile without invasive surgery? Thanks to dental veneers, it's possible in just three sessions : including a case analysis, an esthetic test and the placement of the shells.
Let's see what veneers are and how they work.
What is dental veneers ?
These are ceramic films designed to be applied painlessly to the surface of the tooth and improve the aesthetic appearance of the tooth (shape, color, alignment). In general, the treatment is requested by those who want to correct certain imperfections due to yellowing of the enamel. It includes chipping of the tooth, but also in cases of poorly positioned teeth or in the presence of diastemas, that is, an excessive distance between the incisors.
Dental veneers can be used not only to modify the appearance of the tooth, but also to remedy any problem resulting from a dental malocclusion.
After the installation of dental veneers at the dentist, the aesthetic result is incredible. The patient has a beautiful smile.
Is it painful ?
The application method is absolutely painless and performed without anesthesia with a special adhesive. A sophisticated technique that is absolutely safe for the patient.
So it is not necessary to file the tooth to apply dental veneers ?
No, it is not absolutely necessary, especially if the veneers are applied to increase the size of the tooth. In some cases, a slight filing of the tooth (2 to 3%) may be necessary to ensure an optimal and lasting result.
However, some types of dental veneers are only 0.2 mm thick (the thickness of a contact lens) and do not require any filing of the tooth to be applied.
How long do dental veneers last ?
Durability depends on the type of material the veneers are made of and their thickness, which determines their strength. The main material used is ceramic or porcelain.
In addition, there are veneers composed of material called composite, which is a mixture of powdered porcelain and synthetic resin. Unlike porcelain and ceramic veneers, which can last up to twenty years minimum, composite veneers have a shorter lifespan.However, we can be repaired, which requires periodic maintenance (the real benefit of this material is to reduce the cost to the patient and to allow for a delay until ceramic veneers).
Other factors can influence durability such as the expertise of the dentist, the quality of the master ceramist (bonding and fitting), the care and maintenance of the veneers by the patient himself (regular visits to the hygienist and flossing exactly like your natural teeth).
How do I maintain the veneers ?
In order to keep veneers in good condition, it is recommended to adopt certain behaviors that dentists traditionally recommend for the maintenance of teeth. A good oral hygiene is certainly the basis of veneer maintenance, in order to eliminate food residues and counteract tartar formation.
Finally, don't forget to have your teeth cleaned every six months to maintain the health of your teeth and gums with your dental hygienist.
Dental veneers allow you to regain the aesthetic appearance of a healthy, young and bright tooth.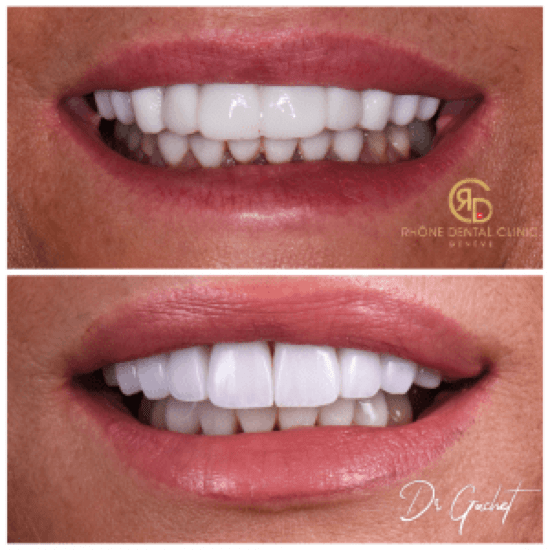 Do you want to know more about ceramic veneers?
During your consultation, your particular situation will be discussed in more detail (we will take photos and videos). We encourage you to ask any questions you may have. If new questions arise after your consultation, please do not hesitate to contact the clinic. During the initial examination, we will be able to help you decide which veneers are right for you through an aesthetic simulation and our library of many completed cases. Moreover, we can define the treatment plan, the expected duration of the treatment and the approximate cost.

Stop by our dental clinic for a visit, or call us at 022 310 50 77 to arrange a consultation!
At Rhône Dental Clinic, we have made more than 10,000 dental veneers manufactured by our laboratory with a guarantee of over 20 years!
For me it is essential to understand the aesthetics of ceramic dental veneers is inseparable from the quality and proximity of master ceramists. The refurbishment of our laboratory will allow you to see the manufacturing of your veneers and to discover our unique know-how in Switzerland.
Read another article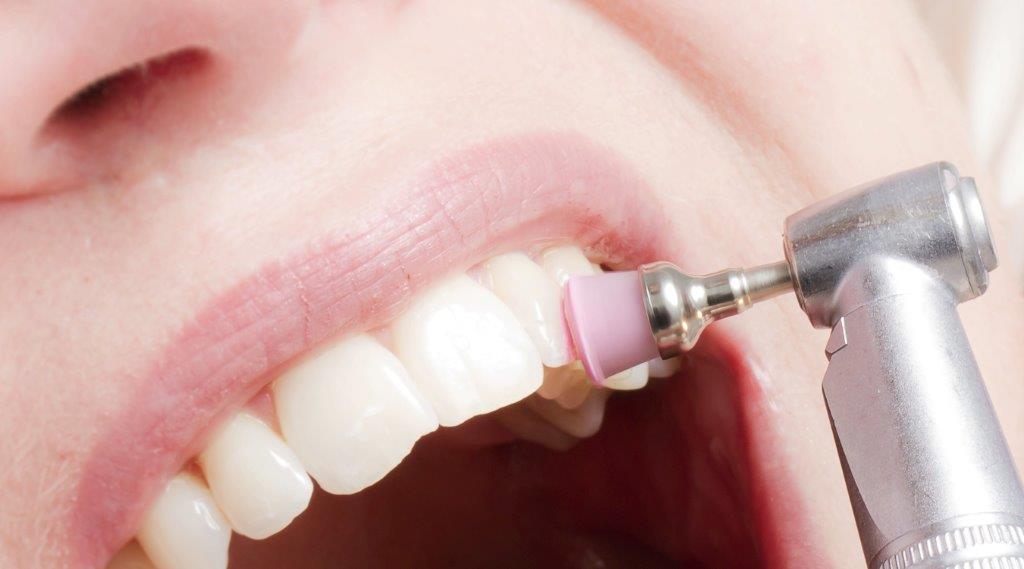 Our advices
Dental prophylaxis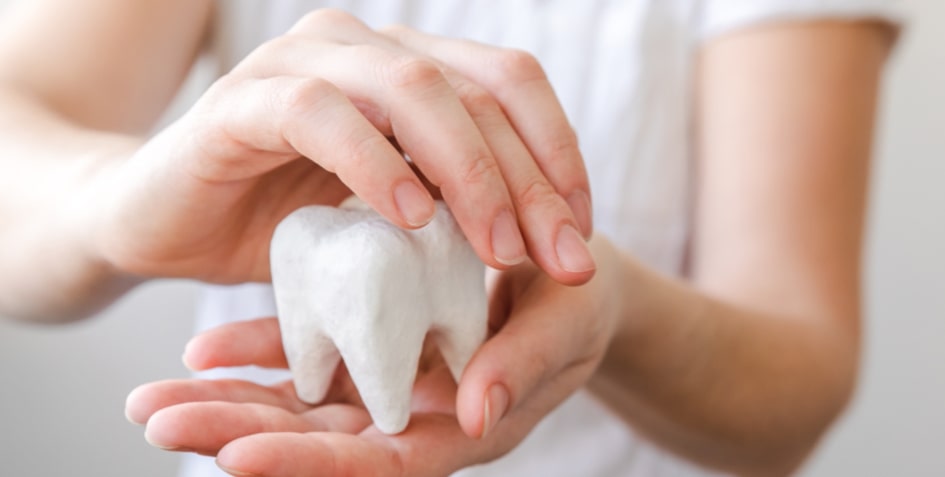 Uncategorized
Healthy teeth