Cleaning of dental prostheses
Published on 20.03.2023
Reading time 10 minutes
Those who benefit from better maintenance of removable dentures will be, teeth present and the gums. If dentures are not maintained and properly cleaned, there is a risk of plaque to be formed, especially on some resin and metal alloy appliances. The neglect of plaque leads to the formation of tartar, an element that is much more difficult to remove and that requires a session at the dentist. This is an extreme situation that can be avoided with proper cleaning of removable dentures.
How do you clean removable dentures?
There is not much difference between cleaning natural teeth and removable dentures: it takes delicacy, care and patience to properly clean each area. Especially for those are more difficult to reach. The goal is always to remove plaque to prevent the formation of tartar in the long term.
Therefore, it is very important to brush removable dentures daily, to prevent plaque from turning into tartar. Use a special toothbrush with soft bristles for removable dentures. Brush it after each meal to remove food residues with small circular movements and wash it every night before going to bed. Be aware to always do it with cold water or at room temperature.
An additional solution about cleaning removable dentures is to use effervescent denture disinfectant tablets. They can be an additional solution to remove food residues and unpleasant odors and thoroughly sanitize removable dentures.
Never use hot water if the material of which the dentures are made is not suitable and leave them in place for the maximum time indicated. Precisely because it is a deep cleaning, advisable not to do it more than once a month.
In the case of tartar that is particularly resistant to cleaning, the only remedy is to consult your dentist for a professional cleaning treatment. Smokers should also beware of nicotine stains on removable dentures.
Especially avoid DIY solutions with bleach or amucine based cleaning substances. Their particularly aggressive action would ruin the denture.
For this purpose, there are specific products that our dentists at Rhône Dental Clinic can easily recommend.
Finally, remember to always remove removable dentures before going to bed; the night is a time of high bacterial production in the mouth.
Rhône Dental Clinic uses the best specialists in the industry and the most advanced technologies to create dental prostheses for each needs.
Do you need some advice about your dentures? During your consultation, your particular situation will be discussed in more detail. We encourage you to ask any questions you may have. If new questions arise after your consultation, please do not hesitate to contact the clinic in Geneva. During the initial examination, we will be able to establish the best practices for denture cleaning. Moreover, we can define the treatment plan, the expected duration of treatment and the approximate cost.
Stop by our dental clinic for a visit, or call us at 022 310 50 77 to arrange a consultation
It is important to adapt the maintenance profile to each case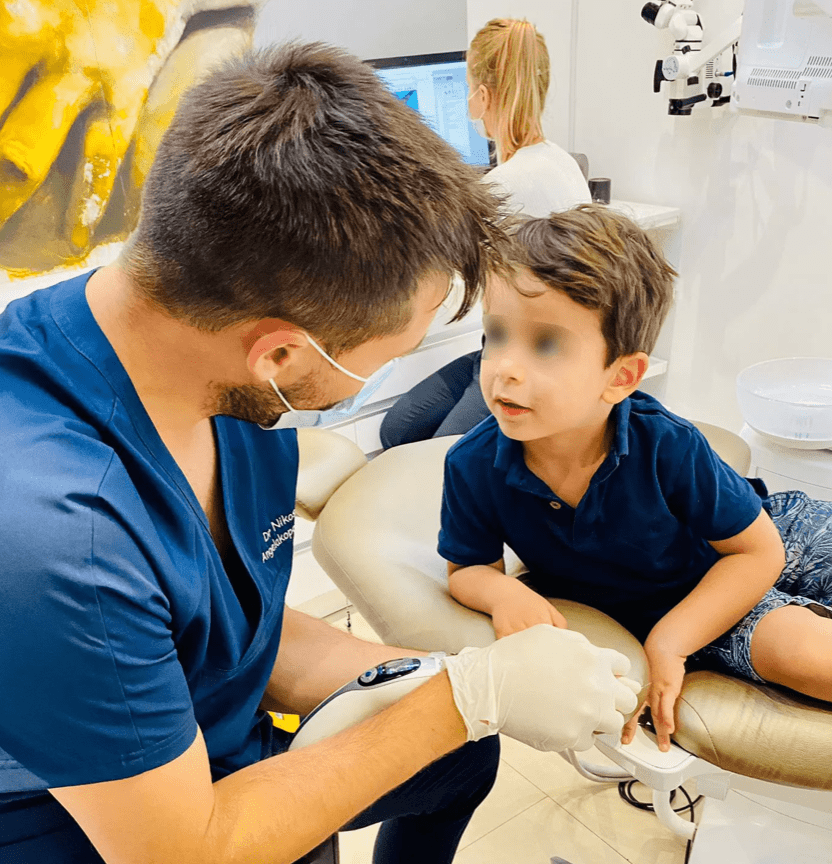 Children
Swallowing problems in my children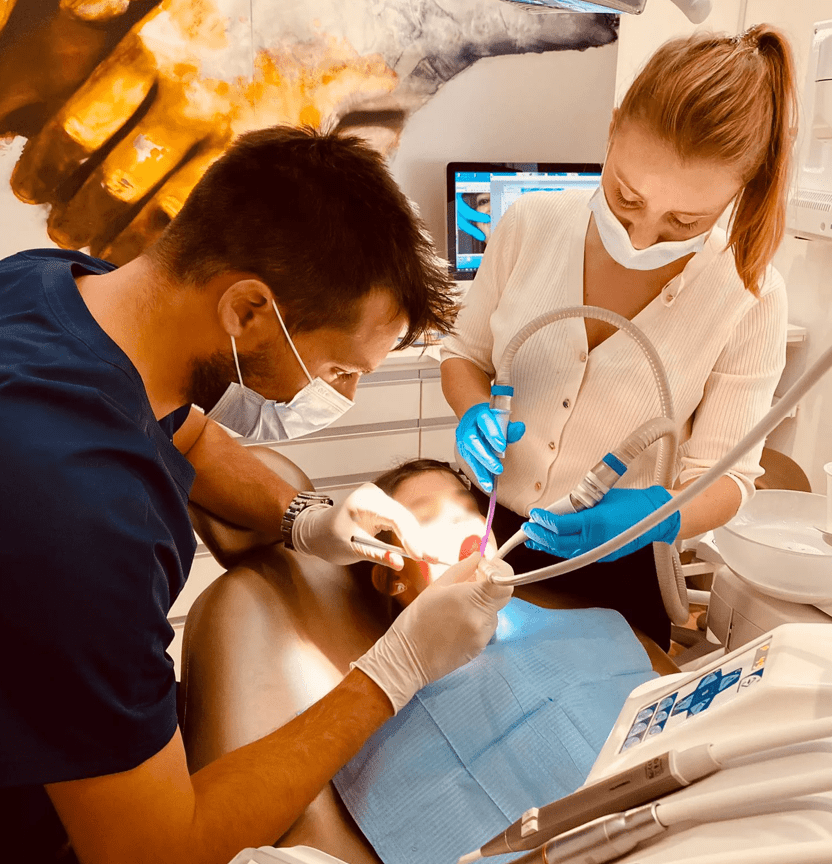 Children
How can I reassure my child before going to the dentist?