Gum grafts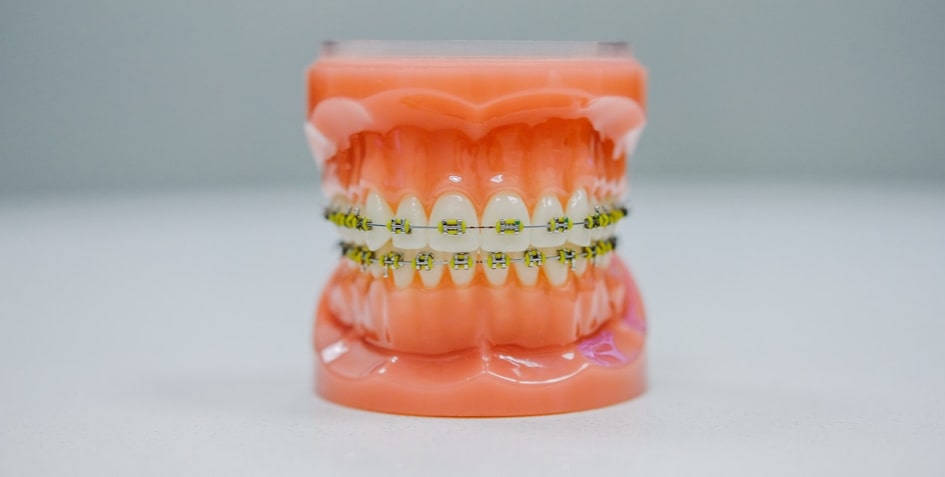 Published on 16.03.2023
Reading time 10 minutes
A gum graft is a procedure that aims to repair, correct and restore the soft tissues in the oral cavity that hold teeth in place. The soft tissues, also known as gums, play a crucial role in the function of teeth. That what it is so important to maintain their health.
Gum graft : Q&A
Unfortunately, it can be difficult to maintain a good gum health. Sometimes that is why a gum grafting procedure is necessary. Keep reading to learn more about gum grafts. See below are some frequently asked questions and answers about gum grafting. This information may be helpful when considering the procedure.
WHEN IS A GUM GRAFT NECESSARY ?
A gum garaft is necessary when the gums are in poor condition due to periodontal disease. Often, periodontal disease causes recession, which requires a graft to remedy.
In addition, periodontal disease causes the gums to deteriorate, even if they do not recede. It means that the nerves may be exposed. In this case, a gum graft is also necessary. Gum graft = aesthetic
IS THE GUM GRAFT A PAINFUL PROCEDURE ?
Gum grafting is a procedure that requires dental surgery. However, modern technology allows a use of numbing agents and pain management, so you don't feel pain during the procedure. Once the gum graft completed, there are a few days of pain and tenderness, but again, pain management tools are administered to limit discomfort.
WHO PERFORMS A GUM GRAFT ?
The periodontists at your Rhône Dental Clinic, typically perform gum grafts. This procedure requires surgery, which means that the person performing it must have the necessary experience, training and certification. Typically, people with gum problems begin by seeing a general dentist. Then the patient is referred to a specialist.
All these people are at Rhône Dental Clinic!
HOW LONG IS THE RECOVERY PERIOD AFTER A GUM GRAFT ?
The average recovery time after a gum graft is up to two weeks, but it varies depending on the individual's genetics and the amount of grafting needed. Gum graft patients can speed up their recovery by avoiding eating hard foods. Also, drinking green smoothies and plenty of healthy fluids can help the oral cavity heal.
WHAT IS THE PURPOSE OF A GUM GRAFT?
The goal of a gum graft is to restore the gums to an healthy and aesthetically pleasing state. Periodontal disease or even cavities can cause the gums to recede. In addition, the overall health of the oral cavity is compromised. With a gum graft, the soft and hard tissues of the oral cavity can be restored.
Do you need a gum graft treatment ? During your consultation, your particular situation will be discussed in more detail. We encourage you to ask any questions you may have. If new questions arise after your consultation, please do not hesitate to contact the clinic in Geneva. During the initial examination, we will be able to set up the gum graft treatment. Moreover, we can define the treatment plan, the expected duration of the treatment and the approximate cost.
Stop by our dental clinic for a visit, or call us at 022 310 50 77 to arrange a consultation
The request for a gum graft is motivated by aesthetic reasons (e.g. gum line not symmetrical to the teeth, or due to excessive brushing) is increasing. That is why, I have selected a periodontist who practices only this technique.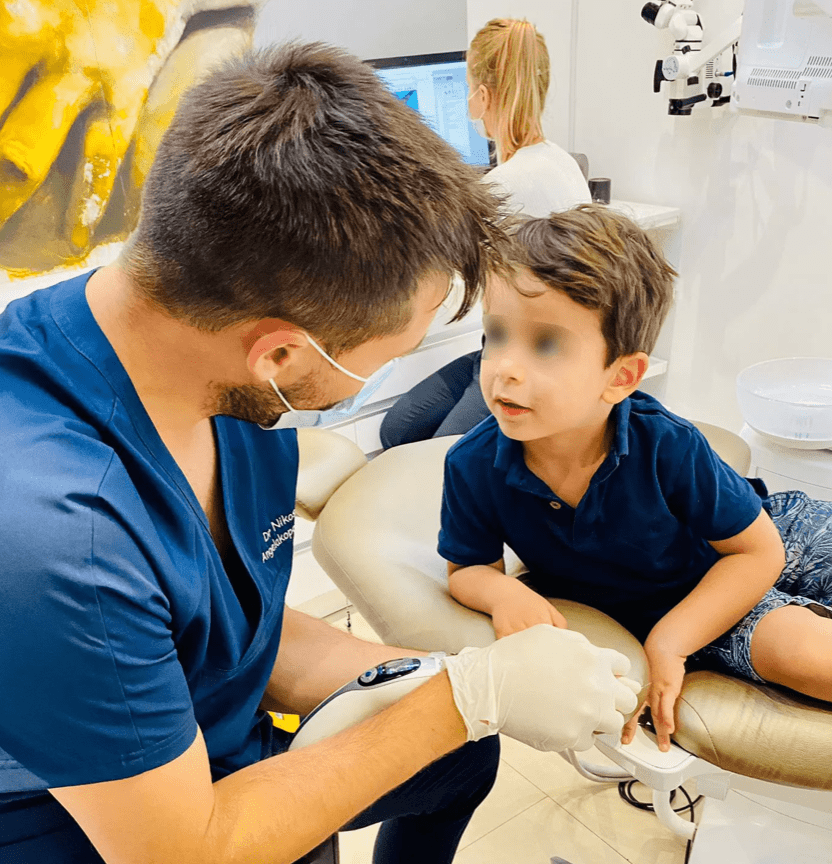 Children
Swallowing problems in my children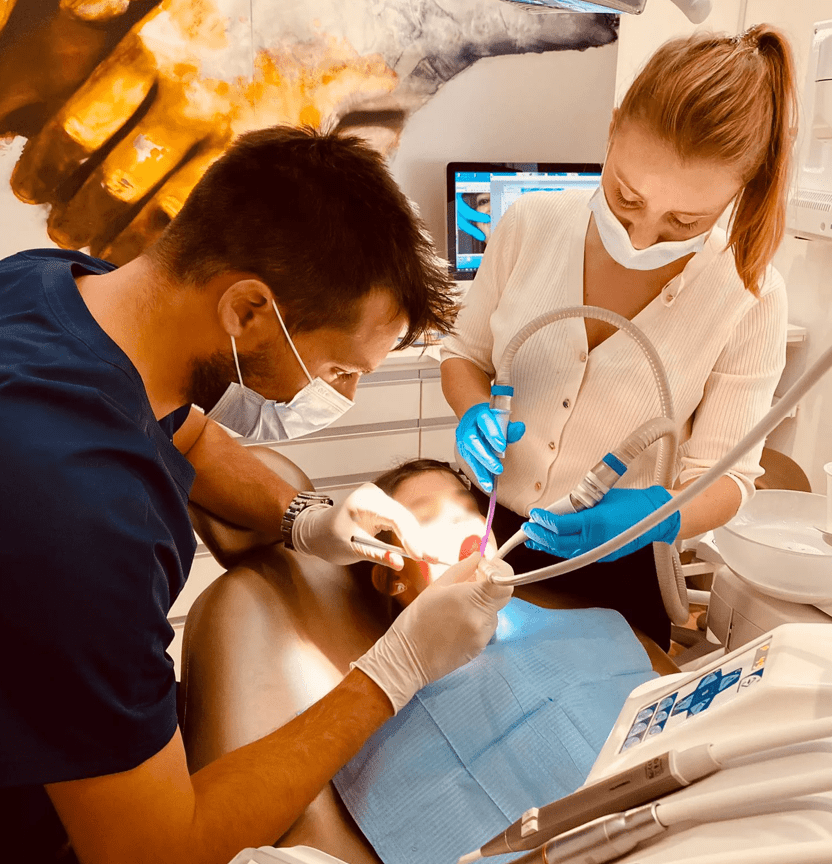 Children
How can I reassure my child before going to the dentist?