Inlay onlay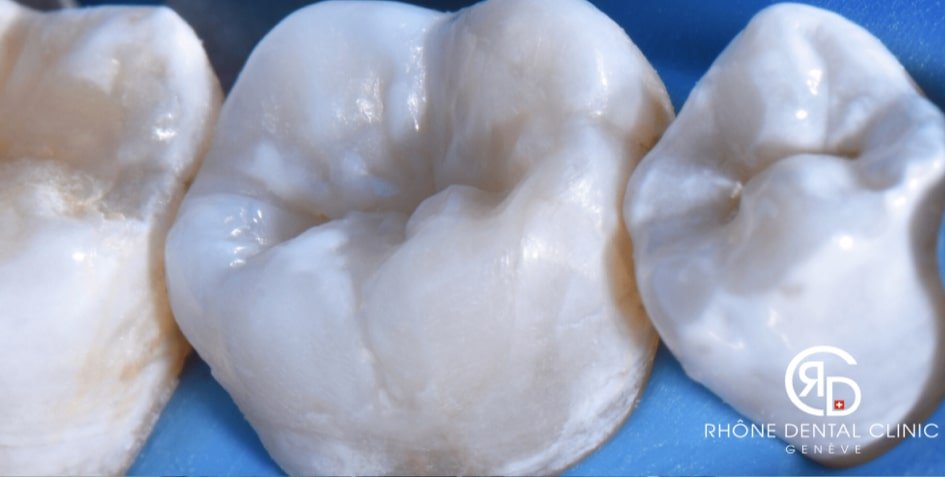 Published on 20.03.2023
Reading time 10 minutes
Dental inlays and onlays are used to repair teeth affected by cavities or to rehabilitate a tooth that has been fractured or broken.
This technique represents the evolution of the dental crown. These dental inlays are made of materials , closely resemble the color of the tooth, which gives them a very positive aesthetic appearance. They are usually made of porcelain or composed of resin, which allows a very natural effect in the oral cavity.
What are inlays and onlays?
These are very similar dental restorations, with the same objective. The one difference between them is the part of the tooth covered by each of them. Inlays are generally used to restore decayed teeth at the central level of the tooth, while onlays are suitable for treating decay at the cusp of the tooth or on several cusps at the same time.
The great advantage of inlays and onlays is their similar properties to crowns. In other words, they offer greater strength to the tooth and better aesthetics. In addition, the healthy tooth remains completely intact, since it is not necessary to lower it or kill the nerve for its correct placement.
In general, the placement of these small porcelain pieces is performed in two sessions at Rhône Dental Clinic. During the first visit, the dentist assesses the patient's specific situation and story. If he or she ultimately recommends inlays and onlays, a dental impression will be made and sent to the prosthetic laboratory to create the final porcelain or resin inlay. During the first visit , the patient goes home with a temporary sealant until the dentist places the custom porcelain piece at the next visit.
Covering fillings with inlays and onlays provides a very natural effect, as well as similar color to teeth. In addition, it is a very long-lasting treatment, which usually does not cause problems for the wearer. Onlays can help avoid the need for more invasive treatments such as crowns and bridges.
Replacement of silver amalgams
Fillings that were once made from metallic materials such as zinc, silver and mercury are virtually obsolete due to their level of toxicity and invasiveness. Altough in many cases their removal is not recommended and there is no cause for alarm due to the safety of patients (silver amalgam fillings has been guaranteed). There may be times when the dentist recommends their removal in order to place other fillings for mechanical or biological reasons.
In addition, some patients seek an aesthetic change to achieve a more natural look to their teeth. Replacing silver amalgams with inlays and onlays can be a great success for oral health and aesthetics. It should be taken into account that there may be residual decay under the amalgam. In these cases, it is essential to remove the restoration in order to proceed with the placement of inlays or onlays.
Do you want to know more about Inlay or Onlay crowns ? During your consultation, your particular situation will be discussed in more detail. We encourage you to ask any questions you may have. If new questions arise after your consultation, please feel free to contact the clinic. During the initial examination, we will be able to help you make your choices and initiate your Inlay and Onlay treatment. Moreover, we can define the treatment plan, the expected duration of treatment and the approximate cost.
Stop by our dental clinic for a visit, or call us at 022 310 50 77 to arrange a consultation.
Within my work as a specialist in microinvasive dentistry, the inlay or onlay technique represents the gold standard of restorative dentistry.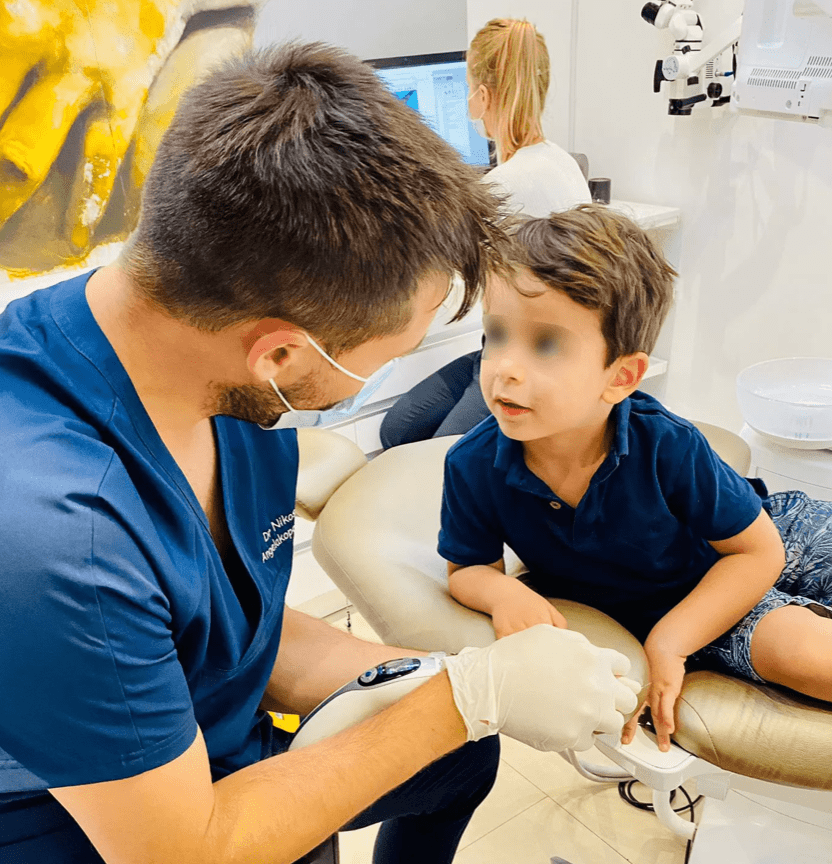 Children
Swallowing problems in my children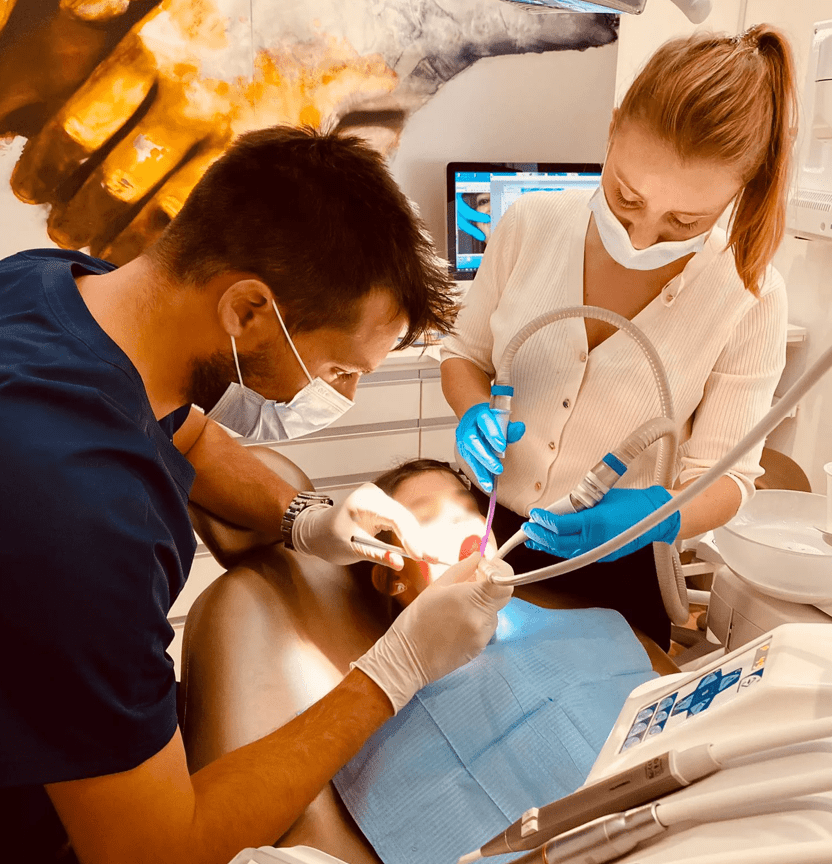 Children
How can I reassure my child before going to the dentist?