The haute couture of dentistry
Rhône Dental Clinic has a long history of designing and manufacturing ceramics of incomparable precision.
Through their experience, talent and sensitivity, our ceramic craftsmen have developed exceptional skills in recreating the natural from the material (ceramic powder).
Their passion for precision, strongly rooted in Swiss culture, also evokes the soul of the mythical Rue du Rhône in Geneva, the cradle of watchmaking and a mecca of world jewellery.
Like Bruno Morabito, a ceramist at Rhône Dental Clinic.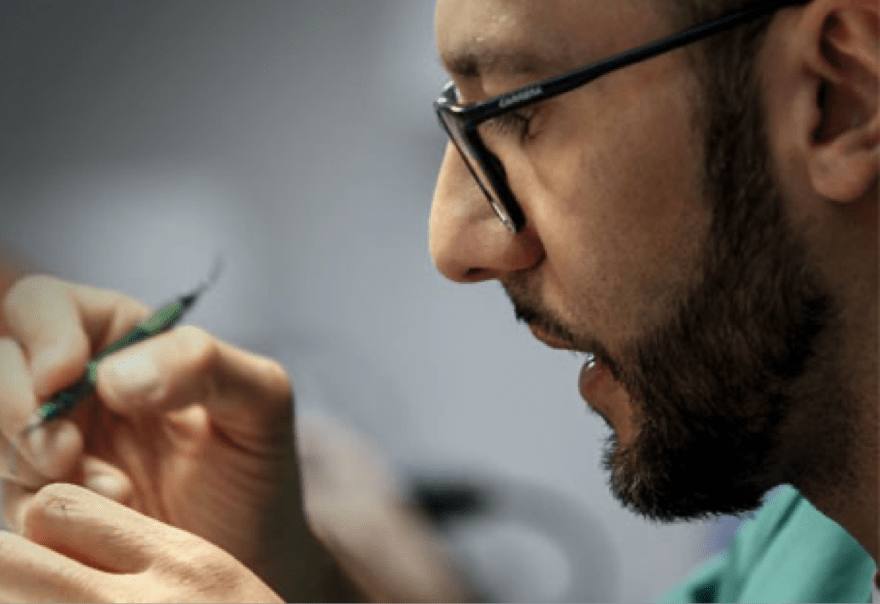 Discover the profession of master ceramist on video:
Make an appointment now in our clinic