Rejuvenate your smile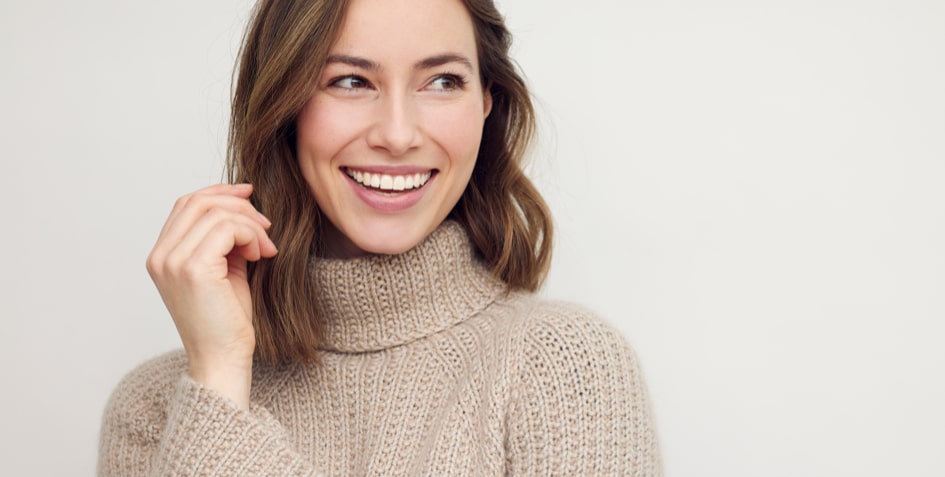 Published on 17.03.2023
Reading time 7 minutes
Have you ever imagined that, among other parts of your body, your smile can  "age" too ? Generally, it happens when we start to lose the tone of the lip muscles, teeth become more worn and yellowish, and some expression lines start to appear.
What is smile rejuvenation?
Each year, the problem of aesthetics gains momentum in dentistry. It's no accident. People are discovering the power of investing in these treatments, harmonizing their smile and gaining more confidence. It allow to improve their self-esteem. As we said, rejuvenation uses a set of techniques based on your specific needs, aimed at solving problems such as:
Crooked or yellowed teeth
The absence of one or more teeth,
Retraction or excess of gums,
Loss of muscle tone,
Expression lines and even facial disharmony
All these solution allow to make your smile more beautiful and in accordance with your face and your personality. All these factors contribute to the beauty and happiness of patients.
Types of treatments
There are many treatments that can be used. It will depend on a thorough analysis of the needs and wishes of each patient. We have put together a few possibilities.
Teeth whitening
It is recommended for people who suffer from yellowish teeth to a diet with excess pigments, poor brushing and accumulation of bacterial plaque, tartar, smoking and on …. After whitening, the patient must take some precautions, such as promoting proper hygiene and avoiding certain foods containing pigments, such as black tea, coffee and wine.
Dental veneers
Not everyone is successful with whitening. For patients with stains caused by antibiotics or excess fluoride, or for those with small imperfections on the teeth, porcelain veneers are better. A porcelain veneer covers the tooth, giving it a new color and bringing more uniformity to the smile.
Plastic surgery of the gums
Many people suffer from excess gum tissue, which we call gummy smile. In other words , when they smile a large portion of the gum tissue appears, which ends up causing aesthetic problems for the smile.
To solve this situation, there are several possibilities, such as: the use of Botulinum Toxin, which paralyzes the muscles and "pull" the lips upward excessively when smiling (thus reducing the amount of exposed gums) or plastic surgery of the gums. In the latter case, the dentist "cuts away" the excess gum tissue, leaving the patient's teeth more exposed and making the smile more harmonious and natural.
Botulinum toxin treatment is temporary. As soon as the effect of the toxin has worn off, the gummy smile returns. Plastic surgery, on the other hand, is irreversible.
Orthodontics
Crooked teeth bother many people and no  longer smile because they are ashamed of them. However, a misaligned teeth can cause serious health problems, such as bite deviations, crowded teeth and tongue misalignment, among others.
Usage of braces is so important. By repositioning your teeth, you can have a better quality of life, free of pain and problems later on. Of course, your dentist only can determine the type of braces to use as well as the length of treatment. It depends of the reasons for the misalignment of your teeth and the problems to be corrected.
Dental implants
A lack of one or more teeth is the other point that causes a lot of discomfort to our patients. It can be solved with the use of implants. The latter aims to replace the lost tooth, bringing more beauty and harmony to the smile, but also recovering the masticatory function, improving even other aspects such as speech and breathing. This method is developed with a titanium root and also a ceramic part (called "crown") that "imitates" the tooth.
Today, dentistry has come a long way and it is quite difficult for someone who is not a dentist to tell if a particular person has implants or not.
If tooth loss is widespread, there are various prosthetic options that provide more comfort and beauty to patients, including fixed dentures.
Do you need us to rejuvenate your smile? During your consultation, your particular situation will be discussed in more detail. We encourage you to ask any questions you may have. If new questions arise after your consultation, please feel free to contact the clinic in Geneva. During the initial examination, we will be able to set up aesthetic techniques to rejuvenate your smile. Moreover, we can define the treatment plan, the expected duration of treatment and the approximate cost.
Stop by our dental clinic for a visit, or call us at 022 310 50 77 to arrange a consultation
The first consultation should inform you about all the possibilities! Simulations are possible! It is very important to understand your request!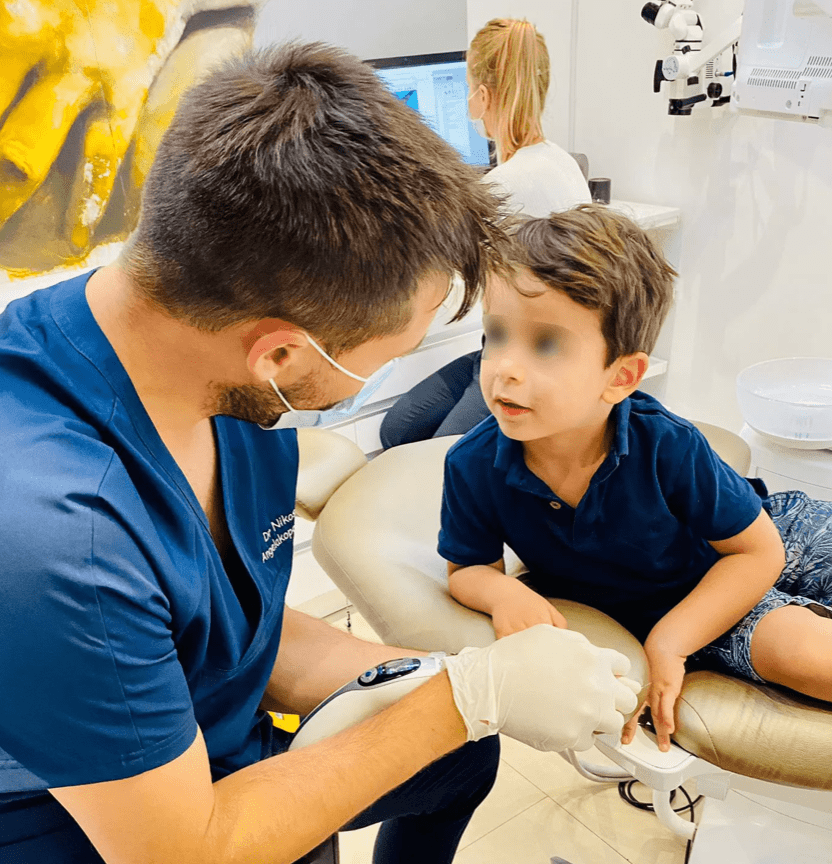 Children
Swallowing problems in my children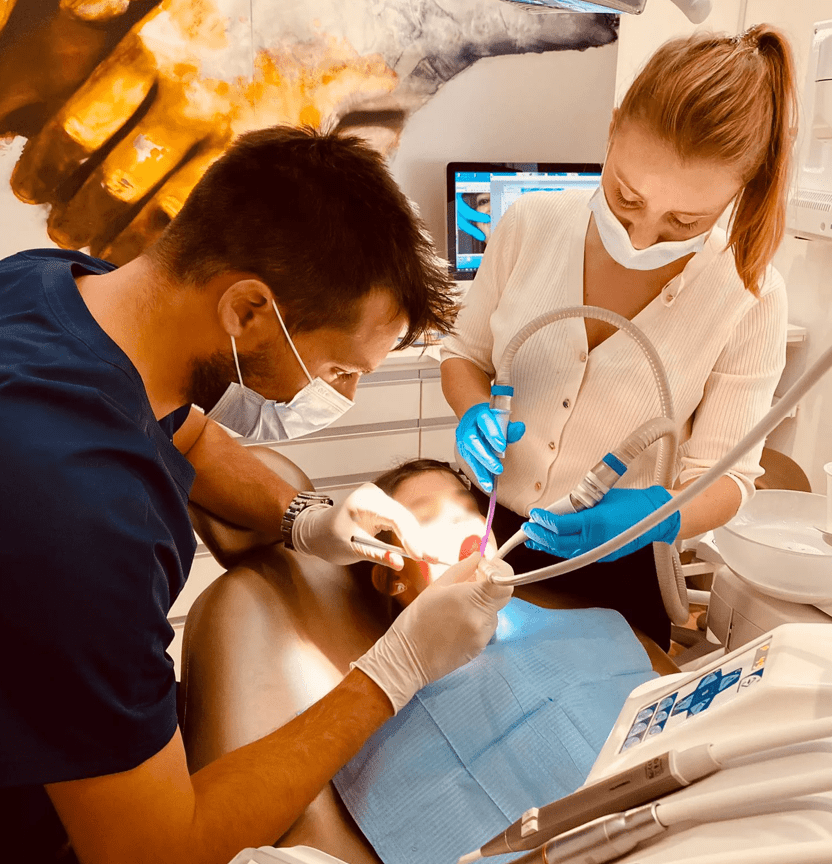 Children
How can I reassure my child before going to the dentist?