Welcome to Rhône Dental Clinic
Dr. Christophe Gachet took over this multidisciplinary clinic nearly eight years ago. Located in the heart of Geneva, our clinic welcomes you in the bright and refined setting of an apartment where a calm and warm atmosphere reigns. Breathtaking views of the Rhone and Lake Geneva, tastefully decorated, innovative protocols, impeccable hygiene, dental laboratory, personalized service … Everything is designed to ensure that your treatments take place in the best conditions of safety and comfort.
Combining authenticity and modernity, the clinic is in the image of Dr. Christophe Gachet and his team who offer custom-made dentistry care of the highest quality.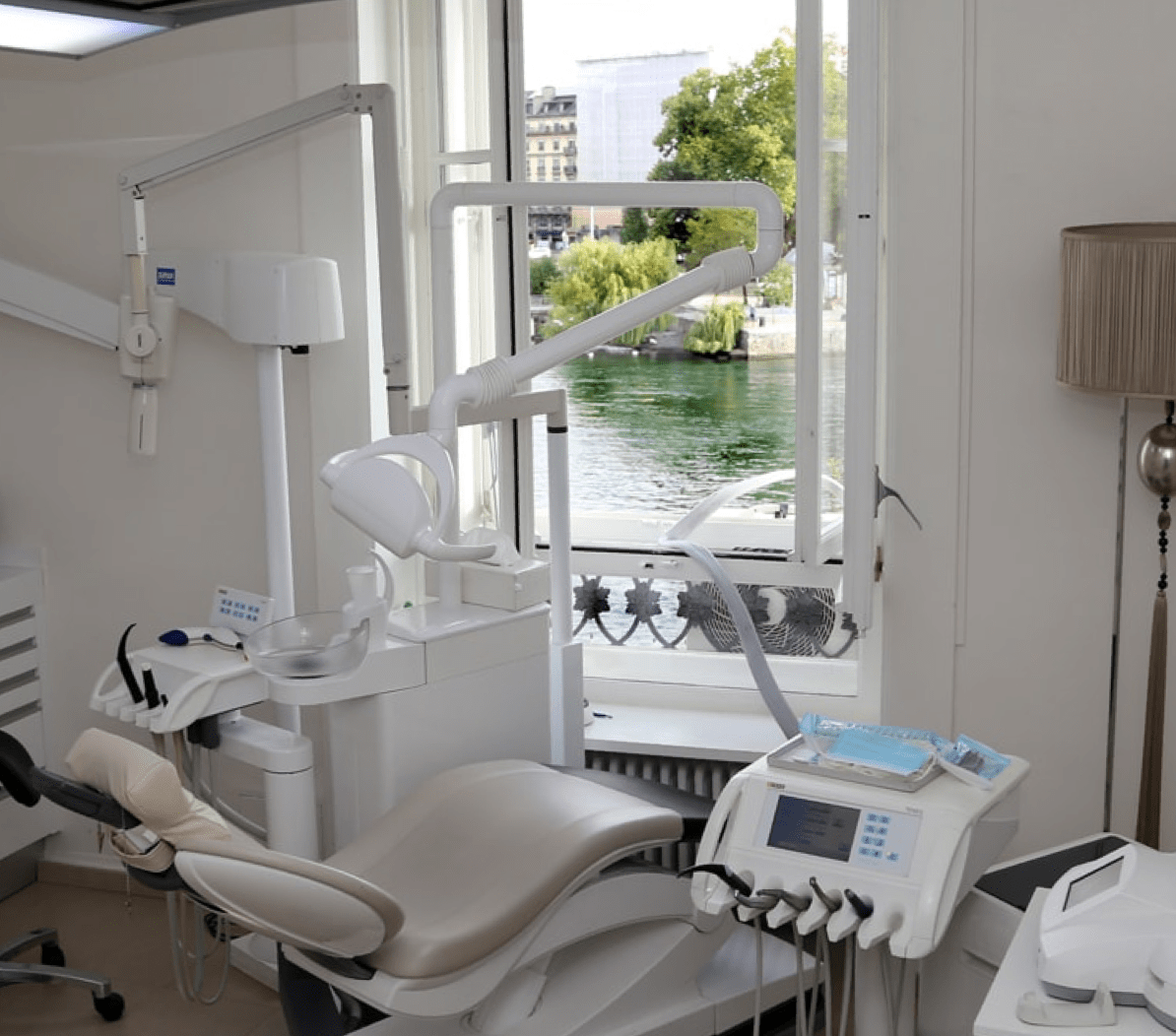 Based in Geneva since 1952
Thanks to its reputation for excellence, our dental clinic has always taken care of celebrities from all over the world and international figures from the political world…